CORRESPONDENCE OF MITCHELL STEELE CLAYTON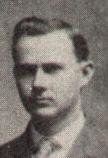 These letters were exchanged, probably in 1920,
by Mrs. Edgar Hunter Clayton, of Livingston, Alabama,
and Mitchell Steele Clayton,
probably living in Corsicana, Texas.
Bracketed matter has been added.
---
                                                                                                       Jan 21st 1920
                                                                                                        Livingston, Alabama
Mr. M. S. Clayton -
        My dear Sir -
We are strangers to each other but bear the same honorable name and for that reason I want to ask if you can and will give me some information in regard to the Claytons of Texas.  I am the daughter-in-law of John Steele Clayton Esq. who died in 1872 living in Memphis Tenn.  His brother Mr. J. A. Clayton moved to Texas from Middle Tenn. in the sixties & had several children.  There was another brother William Clayton who lived in Cornersville Tenn. and probably some of his family there still.  The grandfather of the three brothers was Morgan Clayton which I understand is your first name.  I have a history, rare and out of print, of the Clayton family which dates back to "William the Conqueror" but what interests me more is to draw in the missing links of the family in America, so as to understand for the sake of my children to which branch they rightfully belong.
Can you give me any favorable data in this inquiry and besides tell me where the name of Steele comes from.  It is nowhere in the genealogy of the family I have.
My husband Edgar Hunter Clayton, son of John S. Clayton.died in 1878 in Memphis.   I have a son in Okla. and a nephew, John Steele Clayton, in Texas.  I hope I am not infringing on your valuable time and will consider it a favor to hear from you soon.
                                                                                                        Most Truly -
                                                                                                        Mrs. E. H. Clayton
                                                                                                        Livingston Ala.
---
                                                                                                        [no date]
[no name or address]
Your most interesting letter at hand and am glad to know you are getting up a genealogy of the family.  I see that you married a first cousin of mine.  I know very little about my Tenn. kinfolks but will be glad to give you any information I can.   Joseph A. Clayton (brother of John Steele and William) was my father.  There was also another brother Bonapart, called Bony Clayton, who died before I was born leaving three sons, Billie, Morgan and Columbus.  All of them are dead.
The father of Joseph A., John Steele, William and Bony Clayton was name[d] Morgan Clayton.  He married a Miss Mollie Steele (mother of the four boys.)  Hence your father-in-law was given the name of Steele.  (His mother's maiden name.)  My name is Mitchell Steele, Mitchell for my mother's brother and Steele for my father's brother.
Joseph Alvie Clayton, born in Giles county Tenn. Dec. 30th 1817, emigrated to Texas early in the year 1835.  He received Bounty certificate No. 4568 for 1280 acres of land for serving in the army from March 2, 1836 to October 31 - 1837.  He was a member of Captain Amasa Turner's Company of regulars but served in Captain Isaac N. Moreland's Company of artillery at San Jacinto.  He did not apply for the 640 acres of land due him for having participated in the battle.  Mr. Clayton served in the Mexican War and was a soldier in the Confederate Army in the Civil War.  This copy sent to me by L. W. Kemp, member Texas Historical Board, 214 Westmoreland Ave. Houston Texas.
                                                                                                        [no signature]
---
*
Joe Guthrie
, Corsicana, Tex., provided copies of this correspondence to Roger Bartlett on 31 May 1973.